So You Have a New Puppy – First Steps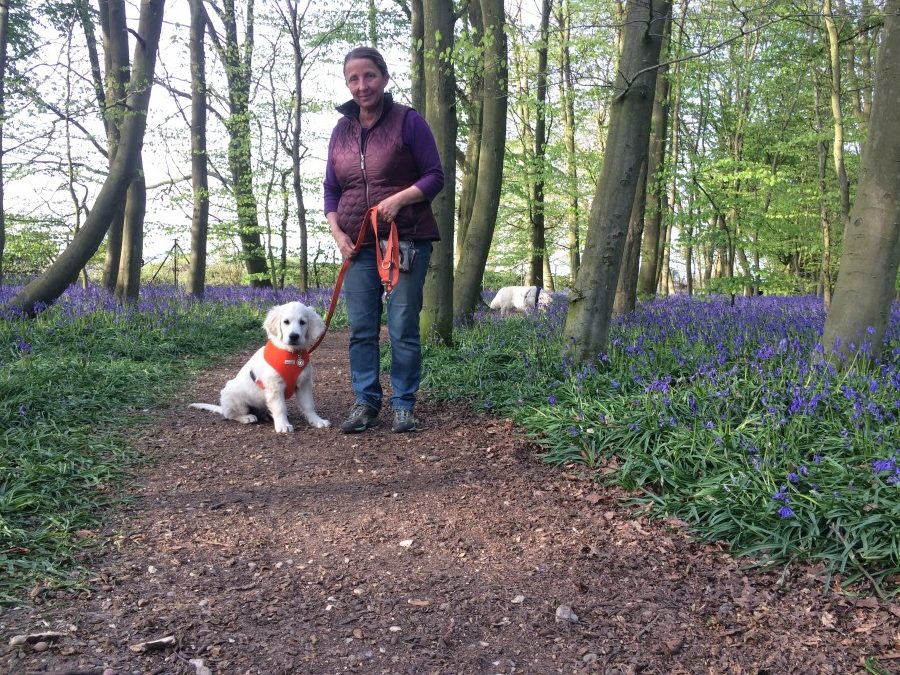 Following on from my earlier blog about the importance of positive early experiences and socialisation for young puppies.
So you have your new puppy home and hopefully he's settled in his new surroundings, he's comfortable with all the family members and you've established some basic routines of feeding, sleep, play and beginnings of toilet training. Perhaps you've visited the vets hopefully for nothing more than his first vaccinations, advice on worming, flea control etc and wonderful if you managed to take him to a puppy party for socialisation with other puppies his age. So assuming you can now take your puppy out you may be considering some puppy training classes. Even if you are not intending to want to train your puppy for a specific role and really just want to enjoy trouble free walks with your new four legged companion it's important to get the basics well trained.  Most puppy training classes are held in village halls or similar and it is a great way to get them used to other puppies of similar age, some a little older, people and all sorts of stimulus. You meet like minded people and you can start to teach your puppy basic cues for things like sit, down and walk with you. This is all great and I'd make sure you ask the person doing the training what their methods entail. There is a big movement towards reward based training and it has been scientifically shown that all animals and ourselves learn much better and are more likely to repeat the desired activity with reward based training. Trained with positive reinforcement will help your puppy be more attentive, focussed and will be fun rather than training that focuses on deterring behaviours you don't want with aversive methods.   Good training classes can be invaluable and I'd recommend you do attend some classes.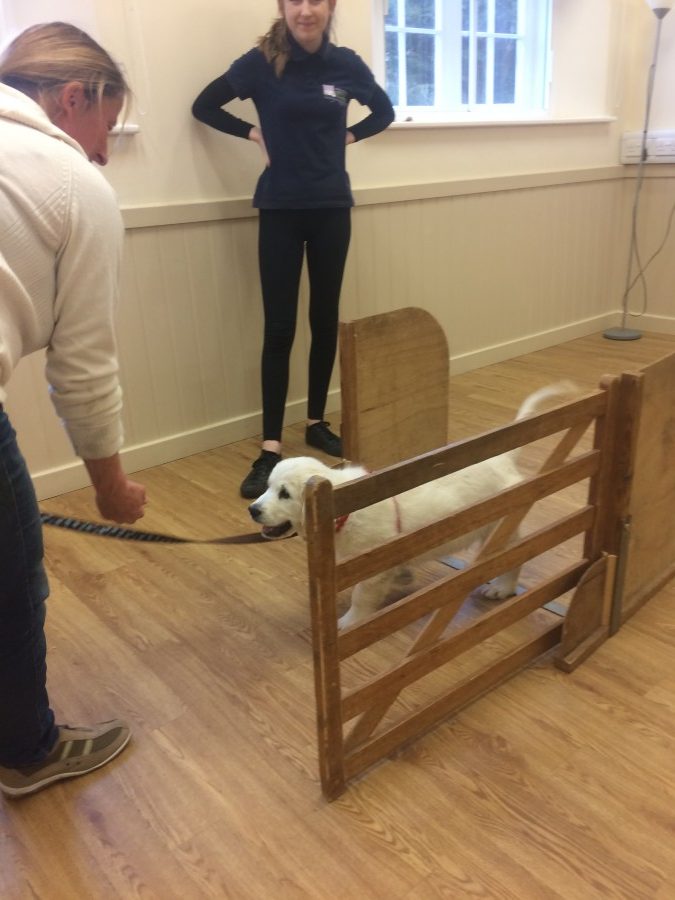 But what about the nervous puppy and what about allowing your puppy to experience other things he's going to need to do in life, like meeting older dogs, seeing  other animals and livestock, walking in the open and going off lead. Some puppies can find the large group classes a bit overwhelming although a good trainer would acknowledge that and help you gain the puppies confidence by letting only similar natured and sized puppies in small numbers loose to investigate and using food rewards to encourage the puppy to interact.  Some of the challenges you might encounter when you first start taking your puppy out can be a bit overwhelming and frightening for some puppies. We were very lucky that the puppy training school we attended with our Barley held regular group walks which was great and I'd encourage you to look for a trainer that offers that.  Above all you want your puppy to have good experiences and for you to feel confident too. Arranging to walk with a friend with a well behaved older dog can also be really beneficial when you take those first steps out in the big wide world.
I decided to offer people the opportunity to let their puppy socialise and learn some basic firsts steps with reward based training in much smaller groups. I wanted to create an experience for new puppy owners and their precious babies that would be more of a stepping stone from just being at home in the garden to getting out and about in the wider environment, perhaps before attending classes in a hall or even to run along side that but offering a different experience.
We are very lucky to be on our farm which is secure and stock fenced all round the 20 acres with safe walking areas. I wanted to offer puppy owners a unique experience to be able to bring their puppy to an hour and a half session in very small groups of no more than 6 puppies ranging from 12 weeks just after their second vaccine to around 20 weeks. Part of the session would be out doors on the grass practicing some basic training and would incorporate a short lead walk where they could see safely from the other side of the fence horses and our pet sheep. Early introductions to livestock could be invaluable to how they might react if they see these animals out and about in future. They could see our chickens from a distance too who will be safely in their enclosure. Seeing if your puppy seems just curious, fearful or totally fixated as if they want to chase them could give owners valuable insights into their puppy's natural instincts. Some breeds of dogs and individuals may have a very high chase drive. Introducing to different animals at a young age can be very helpful.
After our walk and out door activities we will return to one of our barns where owners can get themselves a tea or coffee or cold drink. Hopefully the pups will find it easier to settle after the activity and it will be good practice to encourage calmness while I give a short talk about common issues and introduce some natural products for dogs. Each participant will receive a puppy pack with useful information, samples and some vouchers.
I will be offering a few of these sessions throughout the summer and it would be fine to come more than once. In fact I would encourage it and hopefully we might progress to some off lead play and socialisation as the puppies become familiar and confident with each other. My aim is that they have very positive associations with other dogs and people and with seeing livestock for the first time.
You can read about my back ground with working with dogs and my qualifications here.
https://naturalanswer.co.uk/about-jane/
I hope that you will see value in this offer and join me soon.  Details below for the first session.
Puppy Socialising and Early Learning Workshop, Sat 8th June, 10 am till 11.30 am