Horse Play Days and Agility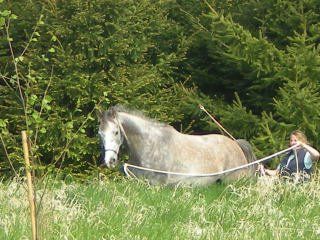 We have created a number of obstacles and have several areas that we can use for horse agility and play days. Aside from the menage, bark paddock and round pen we have an area set among some Christmas trees with a sandy track that is good footing in all weathers and a wide riding track around the boundary.
These areas offer a good facility for those wanting to do some ground work training with their horse. Its especially good for young horses as a safe area to bring them for a first outing with no pressure so they can take their time and be inquisitive.  Individuals can arrange to bring their horses over for an hour or so even if we are not running an actual play day.  Just contact me for details.
[print_gllr id=403]
Some scenes from around the farm during our horse agility and play days.