Herbal Forage Day – With Jo Rose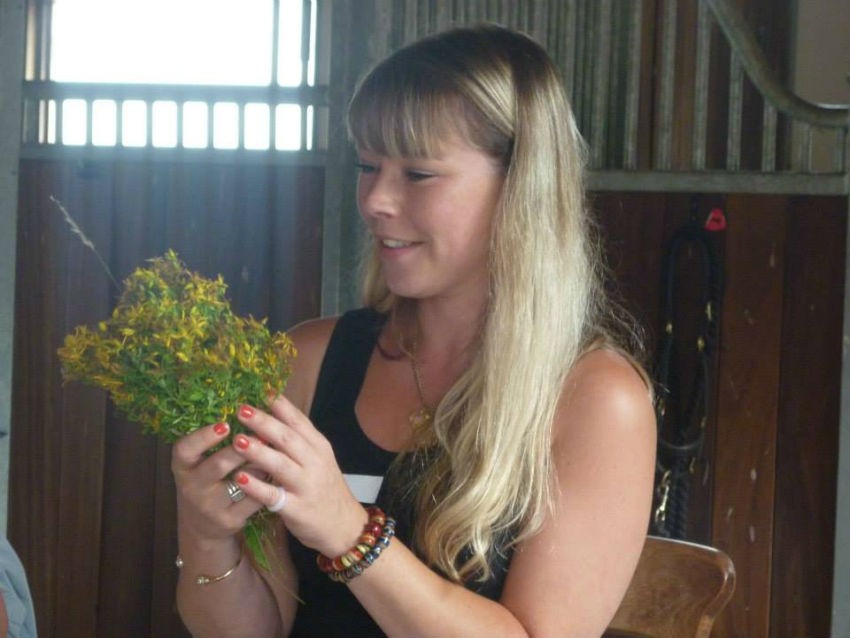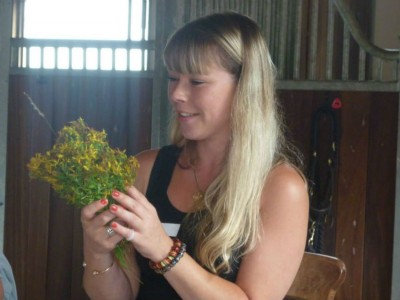 July 2013 was the date for our herbal forage day with Jo Rose of Rose Holistic Therapies.
We were blessed with nice weather and enjoyed learning all about the selection of herbs from the natural hedgerow.  The course provided students with the knowledge on the properties and traditional uses of a variety of oils and herbs.  Jo had brought with her a range of dried and fresh herbs for us to hold and smell so we were able to explore our own sensory reactions to the products with taste and smell.  We used those plus some that we picked from around the farm to create some wonderful macerate oils, gels, sprays and creams.
The course also included practical application to animals using applied behaviour ( self selection )
Jo is qualified in so many areas, far too many to mention here and she offers in depth training in many holistic therapies for people and animals.  You can check out her website below.
[print_gllr id=369]
What Attendees thought of the Day:
Jackie Clarke – Great Day, Lovely Company, so interesting and inspiring.  Thank you very much.
Gemma Holmes – Lovely day, lovely people, Jo is very open, friendly and easy to talk to. Thoroughly enjoyed it!
Sarah Trewick Clarke – What a fantastic day!!! I will definitely want to come to further workshops – will recommend this course to all.  Thank you so much Jane and Jo xx
Sophie Fryer – What a wonderful day in a perfect venue.  Jo's knowledge is amazing and she is willing to share so much. It was very special making our mother essence to "Re connect" and I feel very inspired by the day.  Thank you Jo, Jane and everyone 🙂