Animal Communication and Healing Techniques – Madeleine Walker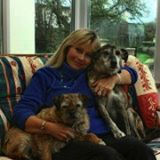 Madeleine Walker is an animal communicator, horse and rider trauma consultant and human empowerment coach.  She is the author of several books "The Whale Whisperer", "An Exchange of Love" and "Your Pets Past Lives and How They Can Heal You".  Madeleine is well known for her work with horses, but especially for her interactions and messages from Cetacean species.  She has worked with many wild animals from all over the world and is an amazingly warm and caring person.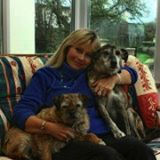 http://www.madeleine-walker.com
Attendees were able to interact with the many animals at the farm including the two lambs who even paid us a visit in the bungalow.  We had some wonderful group meditations where we met our animal guides.  Some of the subjects we covered were about Soul connections, how to create healing energy, using colour, animal soul chakras, balancing the chakras, remote reading from photo's and past life scripting.
[print_gllr id=507]
Yes that is a pair of lambs in the lounge!
Check out the beautiful blue Orbs or light around my pony Scarlet with Madeleine.